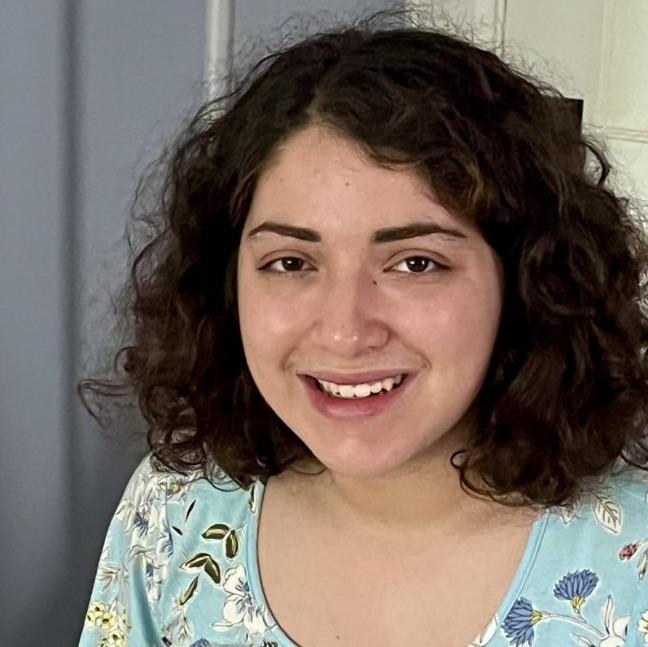 My name is Sophie Braunstein. I grew up in Louisville, Kentucky, where I've been attending The Temple (Congregation Adath Israel Brith Sholom) since I was a baby. I went to preschool, Sunday School, and Hebrew School there. I worked as a teaching assistant for the first grade class during my junior and senior year of high school. I've wanted to be a writer since I was in middle school, and I've been drawn to writing for even longer, so I decided to major in English with a creative writing option. I want to minor in Jewish Studies because of my interest and dedication to the history and culture of my people. Even during the height of the pandemic, I studied and worked hard for my Confirmation, where I was the only student in my class. As a Jewish Studies minor, I hope to learn more about Judaism in all aspects, as well as build a community with my classmates.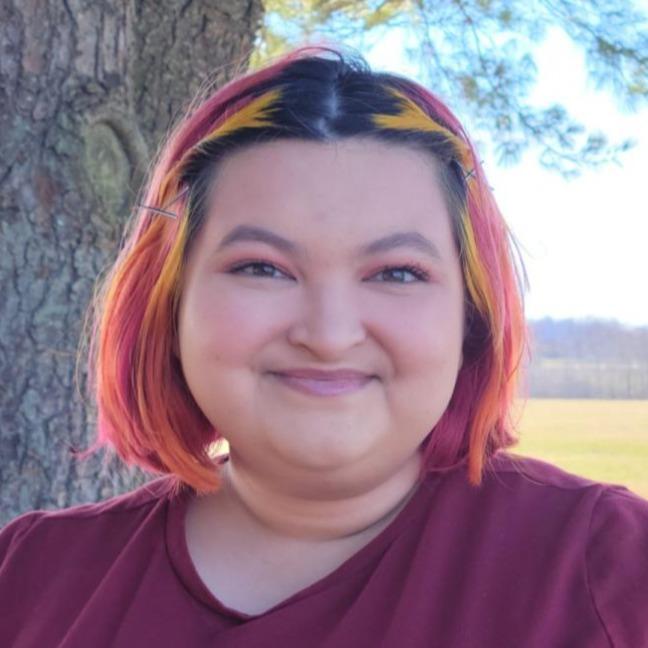 Gabrielle Hartman is a junior at the University of Kentucky. She is currently double majoring in History and Theatre with a minor in Jewish Studies. She plans to use her Jewish Studies minor as a means to enrich her education and to supplement the traditional curriculum taught by the History department. Her interests lie in the intersection between Judaism and the Second Wave Feminist Movement; and, Judaism in theatre history.< br/> Gabrielle's ultimate goal is to pursue a career in Dramaturgy. She plans to utilize her background in History and Jewish Studies to provide a more historical context that gives a voice to minoritized and underrepresented people in theatre.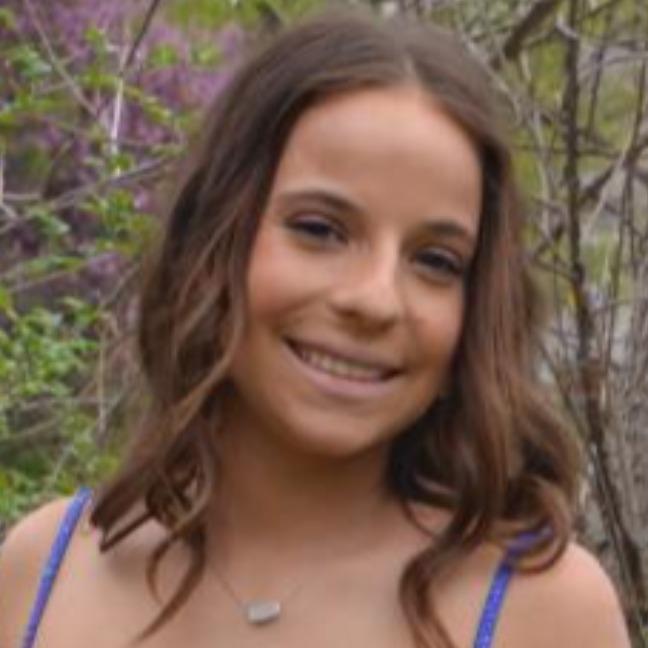 Hi my name is Sydney Ruskin. I'm from Novi, Michigan. My twin sister Sasha & I are excited to attend University of Kentucky. I also have a younger brother Harrison who is a sophomore in High School. My Jewish Heritage has played a significant role in my life. The feeling of unity on a holiday. The support of fellow friends around my Jewish community makes me feel safe even when I'm not with them. Throughout the years I became engaged in my Jewish community by attending Tamarack Camps, a Jewish Summer Camp program. Every summer I had this opportunity to escape from reality and focus on people who would always be there for me through our shared religion and heritage, Judaism. Even though I only saw my camp friends each summer I would always feel close to them. It gave me the chance to unplug from everyday life while making lifelong friends, building memories, and feeling connected in a community in which I belonged. As a High School student, I participated in Dual Enrollment giving me the opportunity to take Hebrew language classes. Last summer, I was fortunate to go to Israel for the second time with the Teen Mission through Jewish Federation and Tamarack Camps. I was there for 24 days, and it was amazing. When we got to Israel, we met Israeli teens who would spend the rest of the trip with us, and they became some of my best friends. Attending The University of Kentucky and having the opportunity to continue academics thru a Jewish Studies minor will assist in my transition to student life on campus while also assisting me in enriching the lives of others by sharing my community and continuing to build on my leadership skills.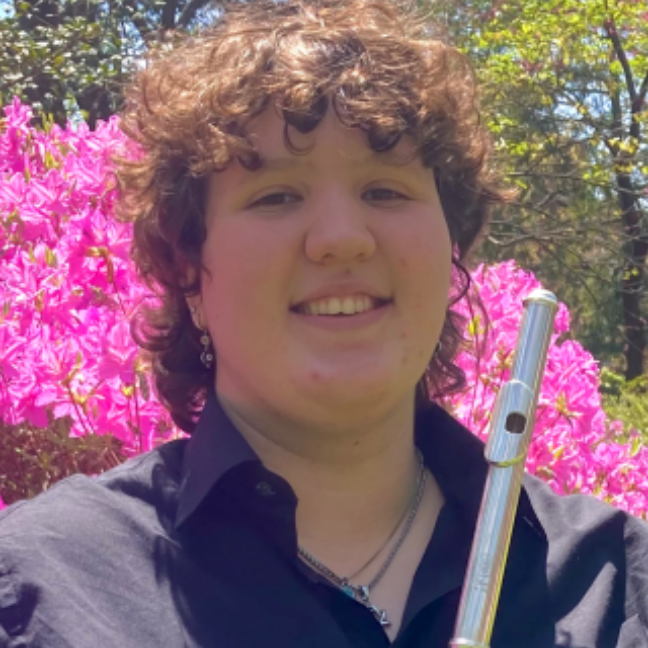 The JHFE scholarship has enriched my experience at the University of Kentucky by creating an opening of community formation with fellow students that have a similar interest in Jewish Studies. Through programming and community gatherings organized by Dr. Jelen, I have been able to connect with other JHFE scholars, resulting in some of the closest friendships I have made throughout my freshmen year at the University of Kentucky. Without the core connector of being JHFE scholars, I am not sure if I would've been able to find these friendships due to the large size of the student body at the University of Kentucky. These friendships and the community that has been built around the JHFE scholars matters, while the content of each individual lesson may not stay with students forever, the community bonds that I have been able to acquire and strengthen due to being a JHFE will hopefully last.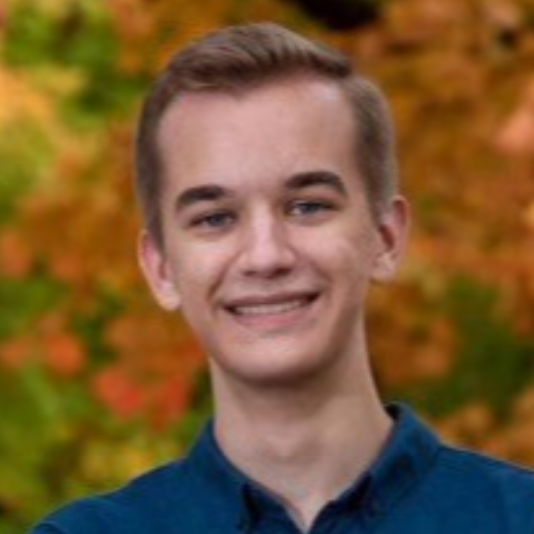 Shane O'Nan is a sophomore at the University of Kentucky majoring in Linguistics and minoring in Jewish Studies. He intends to go to the University of Hawaiʻi at Mānoa to pursue a master's degree in Language Documentation and Conservation and a doctorate in Linguistics. He found an interest in Jewish Studies first through the Hebrew language classes but has since attended multiple HJS events and found an interest in Jewish culture. Shane is planning to study abroad in Israel Fall 2024 and Spring 2025 and looks forward to using his experience working with digital humanities projects and conducting interviews to expand the Jewish Kentucky Oral History repository or furthering some other area of research. He is excited to make connections in the Jewish Studies department and is grateful for this opportunity.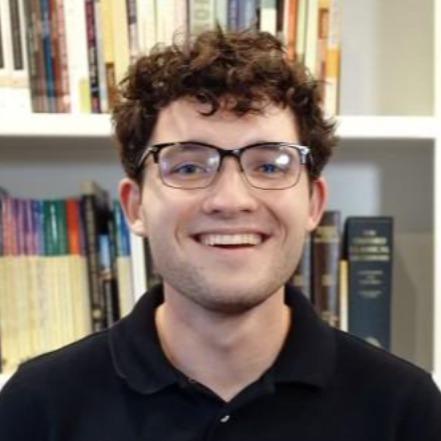 Hello! I am Jack Comerford, a sophomore studying Economics from Northern Kentucky. I took a Hebrew Bible course through the Jewish Studies department last semester and have since been very interested in Biblical Studies. I really enjoy learning about different perspectives regarding Biblical texts, as well as the cultural context associated with different portions of scripture. While in the program, I plan to continue my studies of modern Hebrew, hoping to eventually learn the Biblical languages. I am excited to do research with the help of the HJS faculty and am planning to study abroad in Israel at least once before I graduate. I am grateful for the opportunity to learn from such a passionate and intelligent group of professors and am looking forward to the rest of my academic journey while at UK!